Anniversary Photos with Brooklyn Wedding Photo
We were delighted to shoot the anniversary photos of Jonathan and Gabe. These two were celebrating their one-year anniversary with a commemorative photo shoot in the park. Jonathan and Gabe brought two outfits: one of which they wore to their wedding. The other? Pastel. Rompers. We absolutely lived for these looks they were serving up!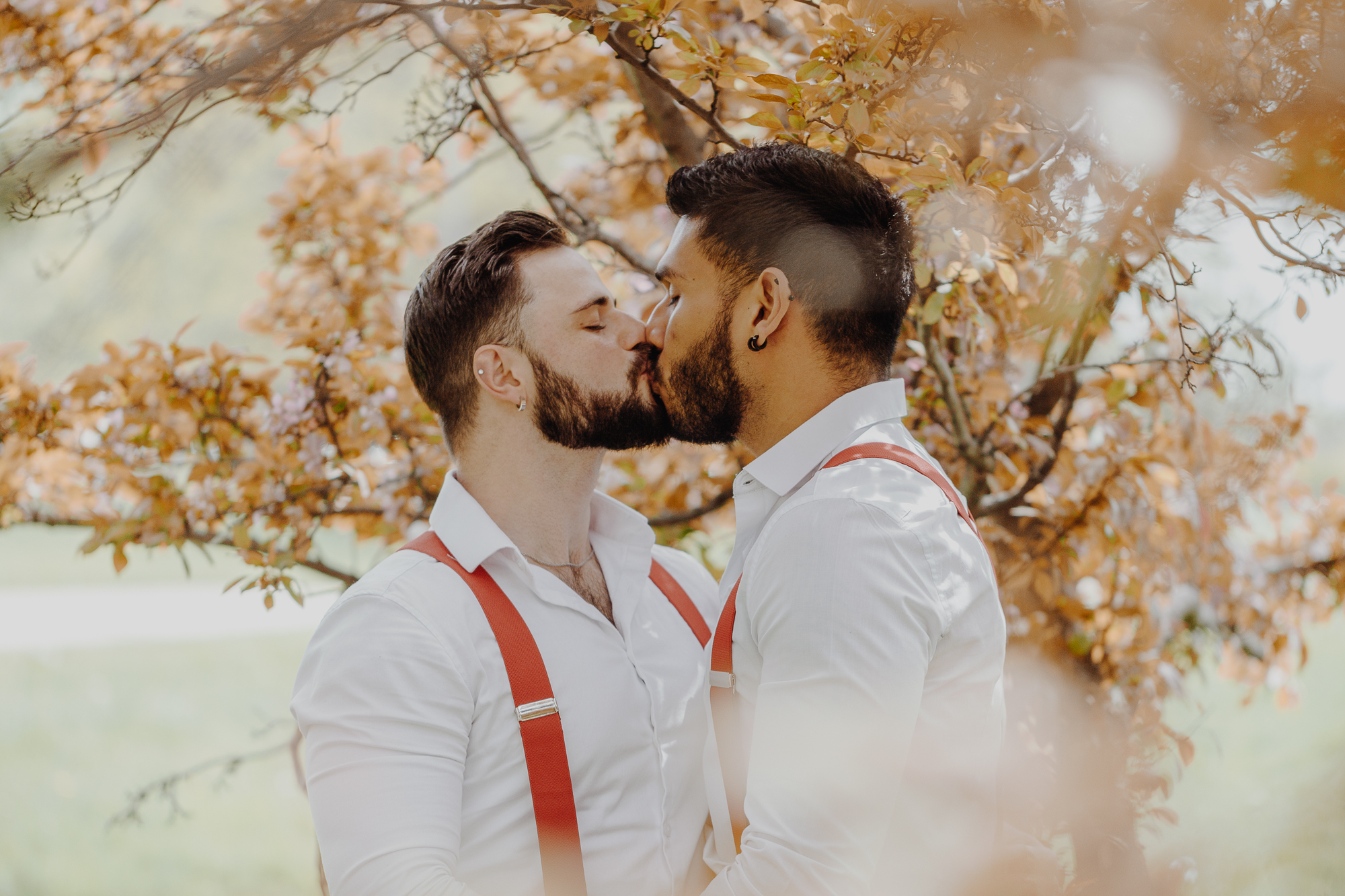 Anniversary photography = couples goals
It was the perfect time to capture Jonathan and Gabe's continued love story. A year prior, they were saying their 'I Do's', and now they were together in a field of dandelions with matching rompers. Can you say marriage goals?!
Anniversary photo shoot with Brooklyn Wedding Photo
Take a peek at our anniversary photo shoot with Jonathan and Gabe below. Thinking about anniversary photography to celebrate your love? Give us a shout! We'd love to capture the next chapter of your love story.