Strawberry Peacock Ice Cream
Looking for a cool down on a hot day in Crown Heights? Strawberry Peacock is the perfect spot for a quick and cute ice cream date. Not only does Strawberry Peacock offer an assortment of amazing flavors, but they also offer vegan options. A couple of our favorite scoops? The 'Single Snail', a lavender + rosemary ice cream, and spicy chocolate which tastes exactly how it sounds.
We first visited Strawberry Peacock in April 2019 as it was freshly opened on Franklin Avenue. Of course we're obsessed, and it's a regular go-to date spot for us.
Ice Cream Date in Crown Heights
Located on Franklin Avenue, Strawberry Peacock offers a cute seating area outside that's great for a break on a warm day. You can spot it by its distinctive yellow bench, an adorable spot for a quick 'gram if you're Insta-it. (See what we did there?) It's a lovely spot to take a break while you're out and about on Franklin Avenue. Plus, they're open late in case you feel like some midnight ice cream on your Brooklyn date night.
Must Try: Morning Yoga
Feeling a little snacky after brunch? Try the Morning Yoga, the inventive treat from Strawberry Peacock. It's nitro cold brew ice cream in a toasted croissant cone–– and yes, the ice cream is strong. It'll give you that boost of energy that you sorely need for a late morning date.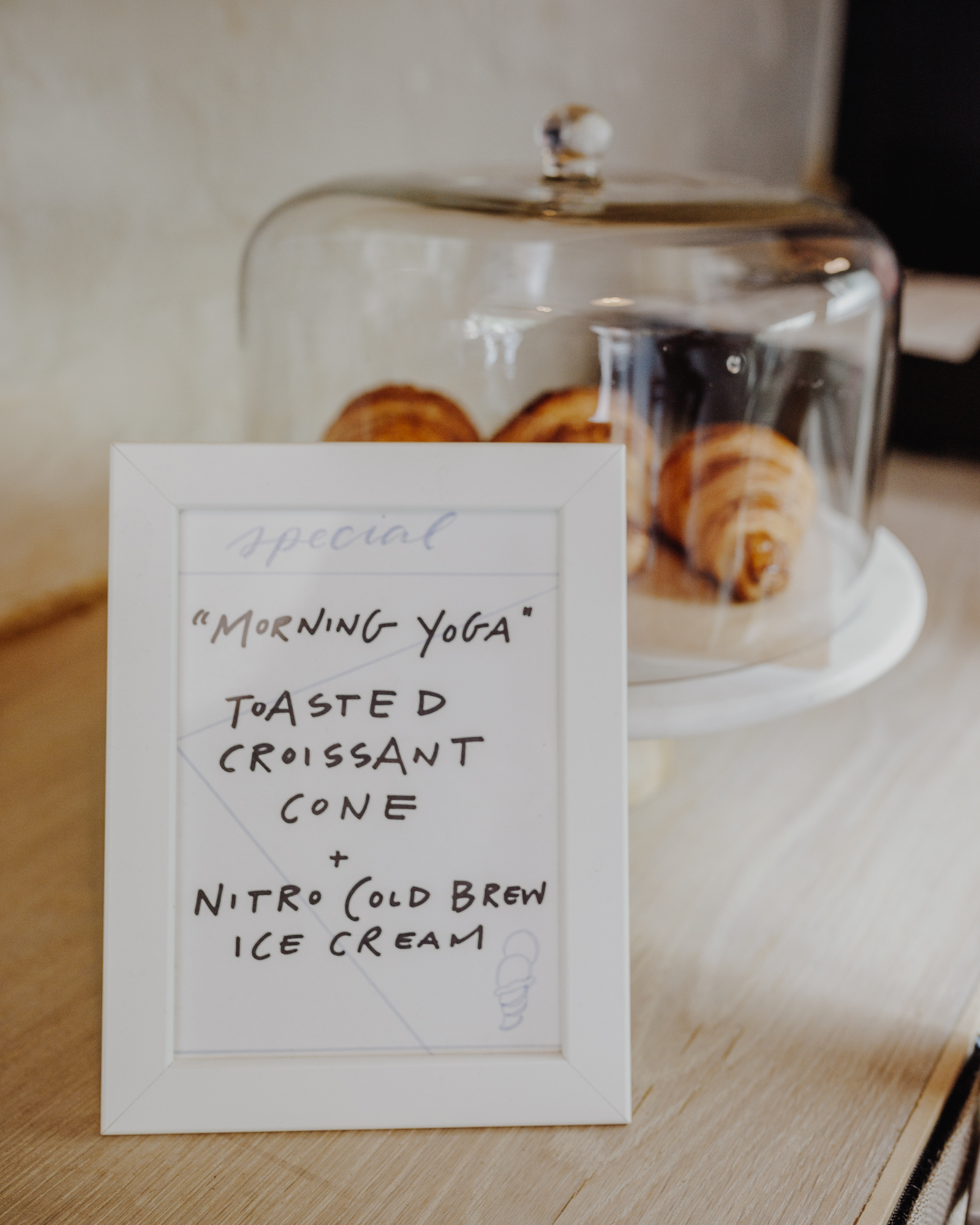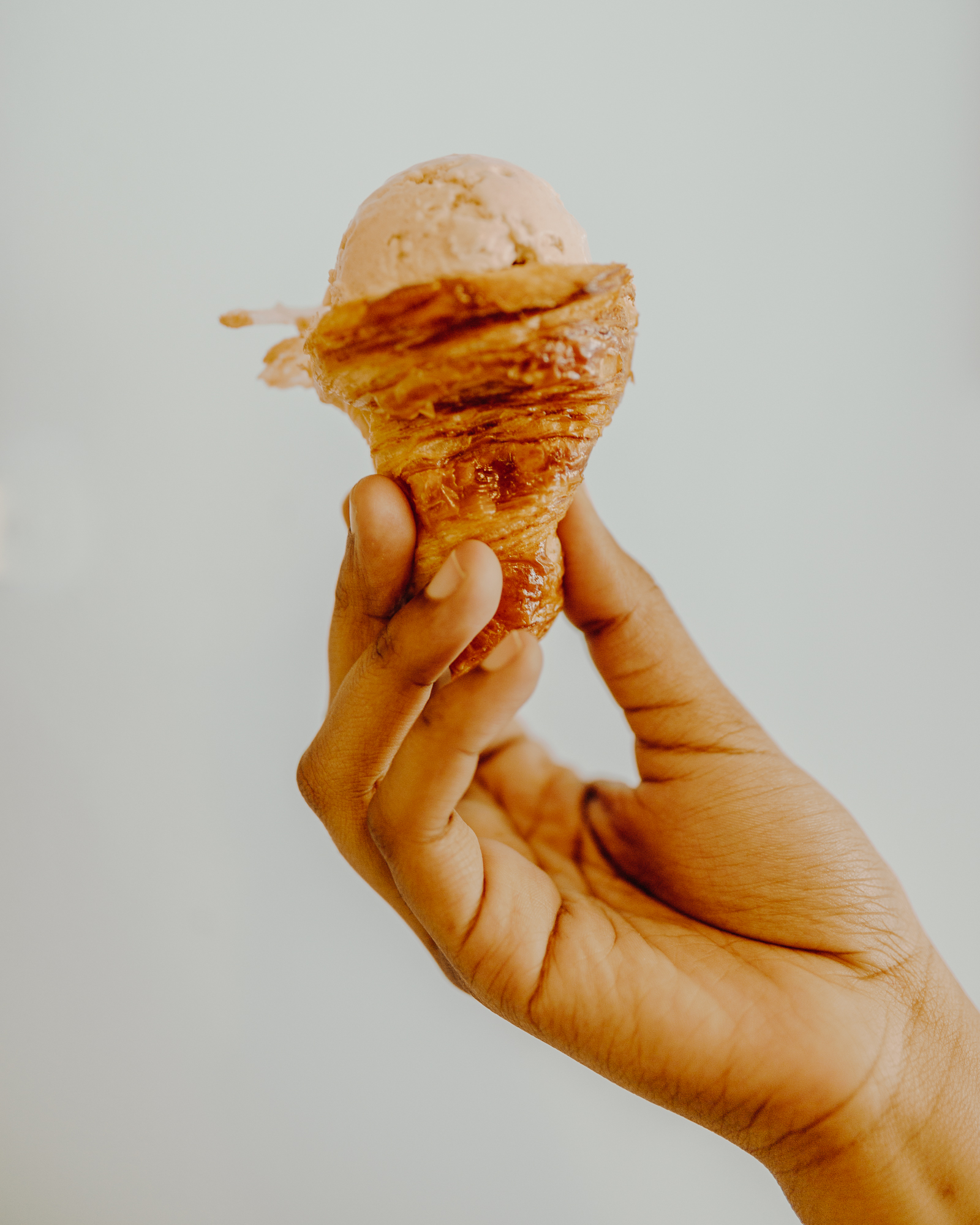 Friendly Faces and Good Energy
The vibe at Strawberry Peacock in Crown Heights is friendly and exciting. You can't have such an exciting and unique menu without having the atmosphere to match. The owner is kind and welcoming, and those who are behind the counter are genuine, friendly and having a great time. Have a little ice cream date in Brooklyn at Strawberry Peacock.