How to Plan Secret Proposal Photography in New York
Planning your proposal can be an intimidating process. It's a process full of time, effort and love. That's why you should consider secret proposal photography for your New York proposal. Capturing a proposal will make for the memory of a lifetime. New York proposal photography will bring you constant reminders of a happy time in your life. When Kenneth proposed, he set up a camera and tripod and I wasn't expecting it at all. But now, those memories will stay with us forever through photos. We can always look back on that moment and remember exactly what happened that day and how it went down. (Funny story, it wasn't as smooth as it may look. Read more about our proposal story.) Create that same kind of beautiful memory that will stay with you long after the engagement and wedding. Here's how to plan secret proposal photography in New York:
Set a Date for Your Secret New York Proposal
Setting a date for your proposal is important for when you're finding a photographer. Having your date and time planned out will make the process go smoothly. Whatever your proposal plan is, lock it in and make sure there's no way for you or your partner to cancel plans that day.
Choose a Location
Set a location with details in mind. You'll want somewhere that's pretty well lit. That way, your photographer can be sneaky and not have to use flash. It becomes obvious when there's a person with the camera following you around with the flash.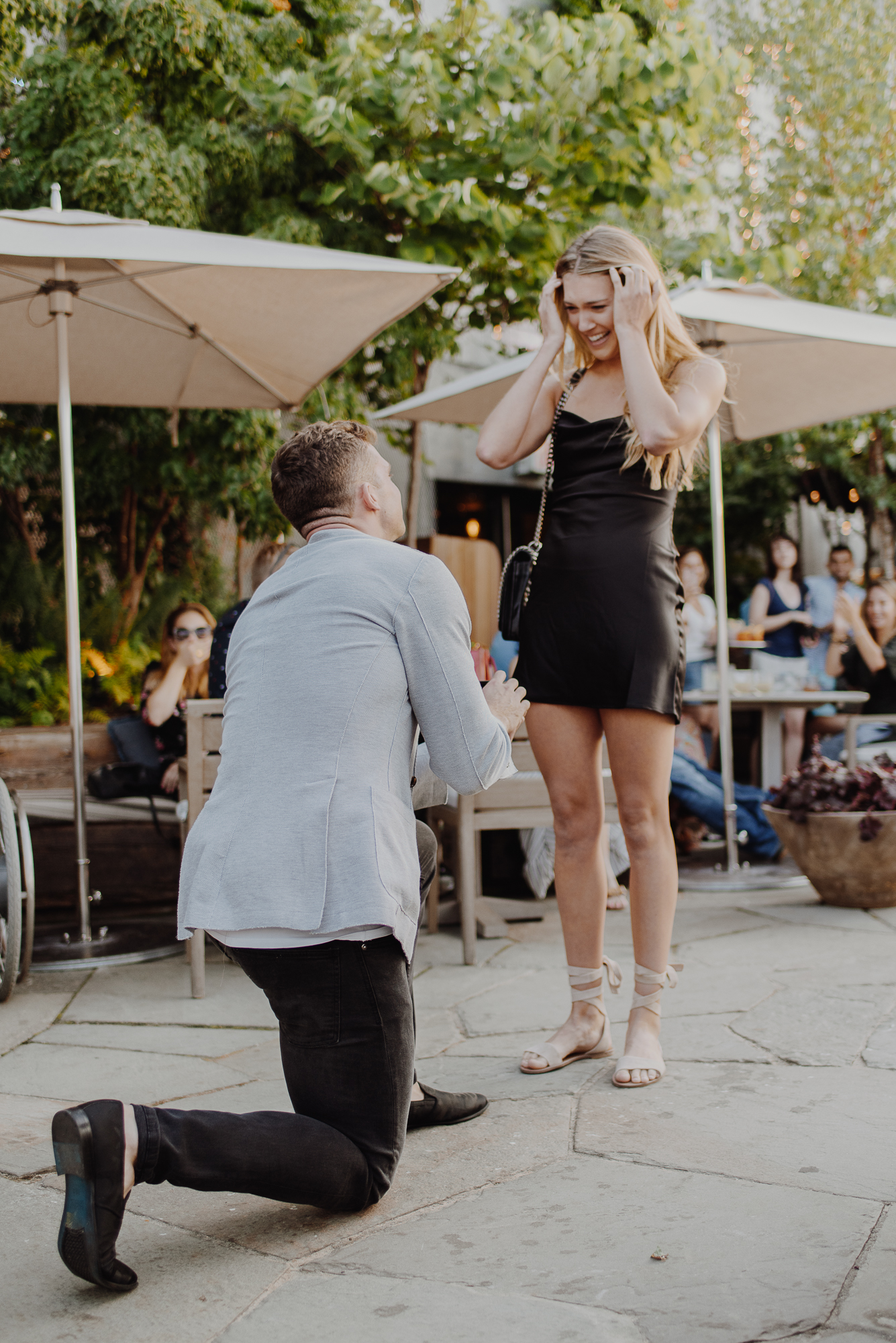 Keep an Eye on the Weather for Your Proposal in New York
Keep your eye on any impending weather situations. Sometimes things might not be absolutely perfect when it comes to your proposal plan. The weather can't be controlled, but you can work around it. Make sure you and your photographer are aware of the weather and know what situation you're getting into. Of course, if it's a torrential downpour, you might want to consider other options. Which brings us to….
Create a Proposal Backup Plan
Create a backup plan for your proposal in case something goes wrong. Make sure you and your photographer are 100% coordinated on any sort of backup plans for your proposal.
Find a New York Secret Proposal Photographer
Take a look through Instagram, post on Craigslist, or use one of ways to find a Brooklyn wedding photographer. You'll have to be extra sneaky and make sure you're not leaving any traces of your research around to be found. Reach out to photographers and see what their rates and availability are for a proposal like this. This kind of mission can be a lot of fun for a photographer! Meet with them or chat on a call ahead of time to make sure you are absolutely coordinated on your proposal plan.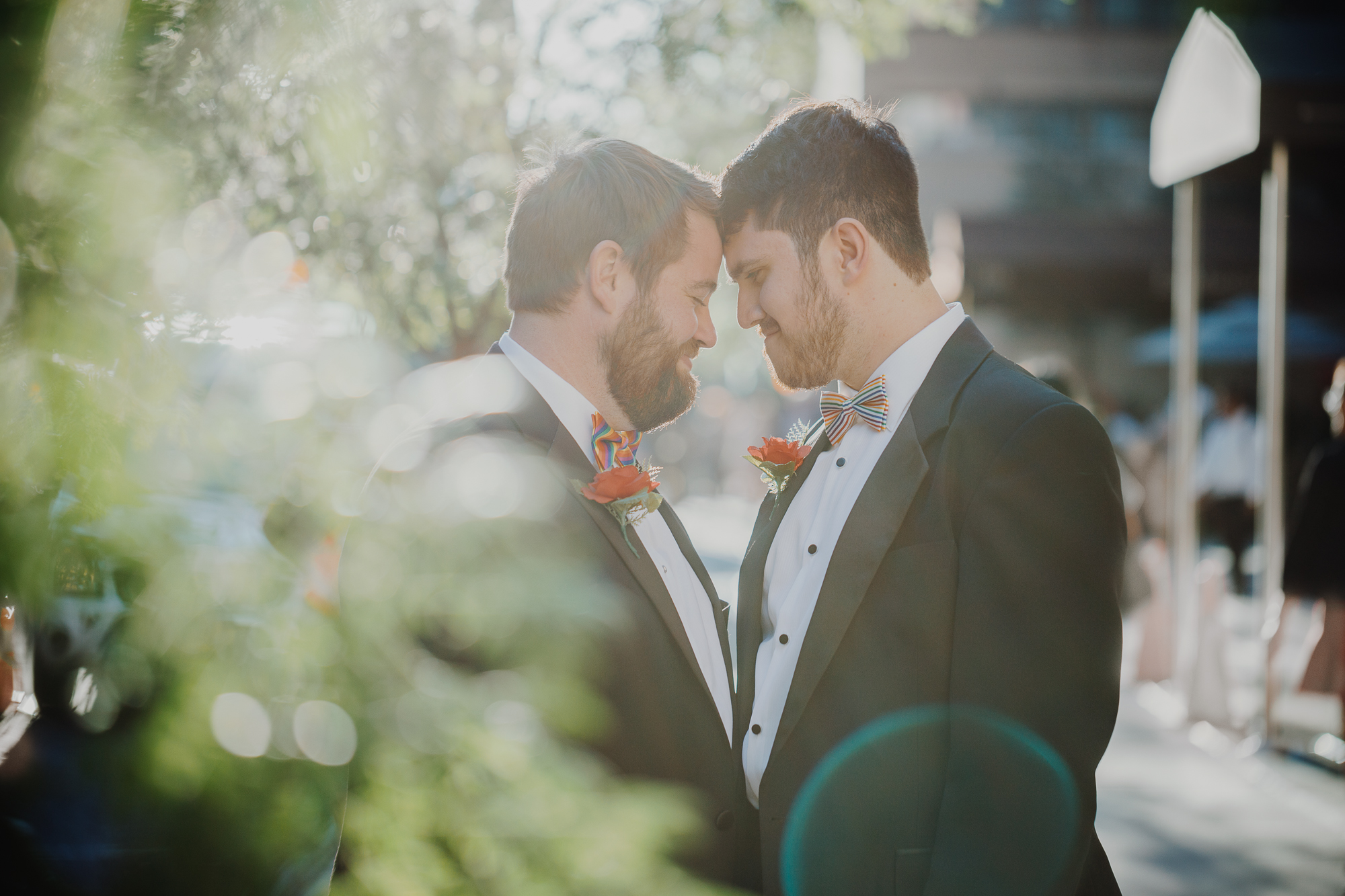 Get Ready to Ask the Love of Your Life
Get ready to pop the question! Run through where, when, and how it's going to happen. Make sure your photographer is actually there to capture it before you propose. That seems like an obvious point, but you may have the jitters and not have double checked.
Create the Memory of a Lifetime
When it comes down to it, this memory is about you and your partner. Capturing it will just mark that memory for years to come. The most important part of it is the moment that you're sharing with your partner. Don't be too concerned about how you look, how they look – just focus on being present in the moment with the one you love.
Hold Your Kneel or Reveal
If you plan to get down on one knee, make sure you hold there for an extra few seconds. This way, the photographer has time to get any reaction shots and important framing that might take a few seconds to capture fully. If you're not going to be on one knee, make sure your ring reveal is held for an extra few seconds.
Secret Proposal Photography with Brooklyn Wedding Photo
Get started with your secret proposal photography in New York. We are ready, equipped, and happy to help with your secret New York City proposal. Contact us – let's have a chat! We want to know how you're popping the question.
Bonus: Receive a free engagement photography session when you book your New York proposal photography with us.