What to wear for an engagement session
Can't decide what to wear to an engagement session? We've seen enough engagement sessions to tell you, you're FINE! There are plenty of options on how to dress for an engagement session. Let's figure out what works best for you when it comes to taking your engagement photos.
Decide if you're going semi-formal
Decide with your partner if you're going to go semi-formal or keep it casual. Both looks work great in engagement photos, it's totally up to you!
Some couples prefer a semi-formal look since photo shoots with your partner don't happen often and it's a good time to make an occasion of it. Plus, parents and family members often like to keep their children's engagement photos on their desk or in their home, especially if they're a little more formal.
Casual looks for engagement photos are also awesome! If you're a laid back couple who just wants to be themselves, keep it casual. It's your call on how you want to dress for your photos!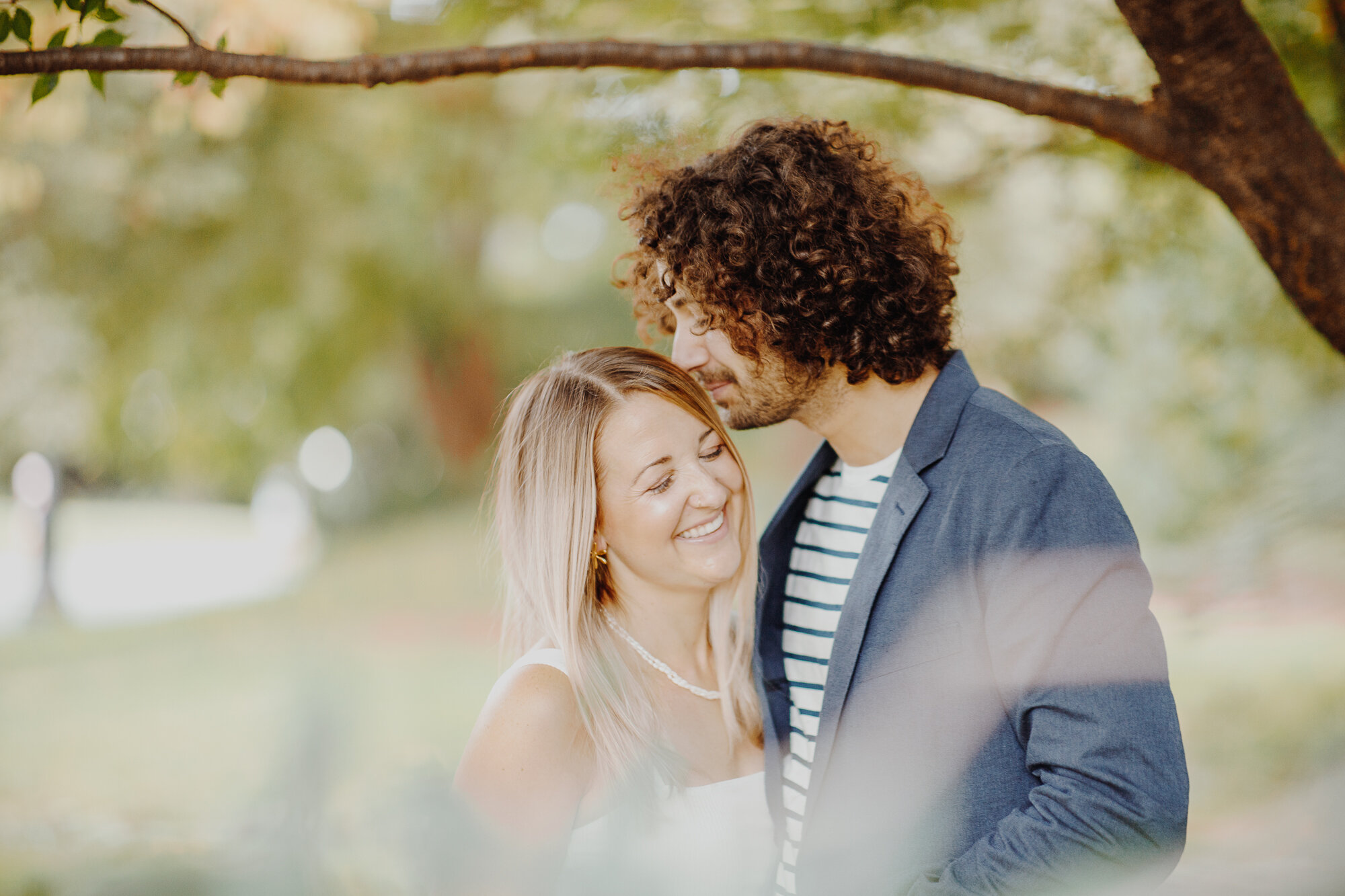 Bring an extra pair of shoes if you're wearing heels
If you plan to wear heels for your engagement session, carry them in a bag. It will definitely help if there are a couple of different locations in your engagement shoot. They will definitely look amazing during the shoot, but give your feet a rest between shots to stay comfortable for the photos.
Consider your wedding color palette
Some couples consider their engagement photography outfits based on their wedding color palette. If they're using the photos for save-the-dates or their wedding website, this is a great idea to make all of the design feel cohesive. Don't put pressure on yourself if you can't find the right look in your wedding color palette. That leads us to our most important point…
Be comfortable!
There's no sense in getting photos taken if you're not feeling comfortable! Wear something you're comfortable and happy to wear. Some people go all-out and buy a new outfit for their engagement photos, and that makes them feel good and happy. Others choose outfits they wear regularly and are feeling good and comfortable in. If it makes you feel good, that's the most important part!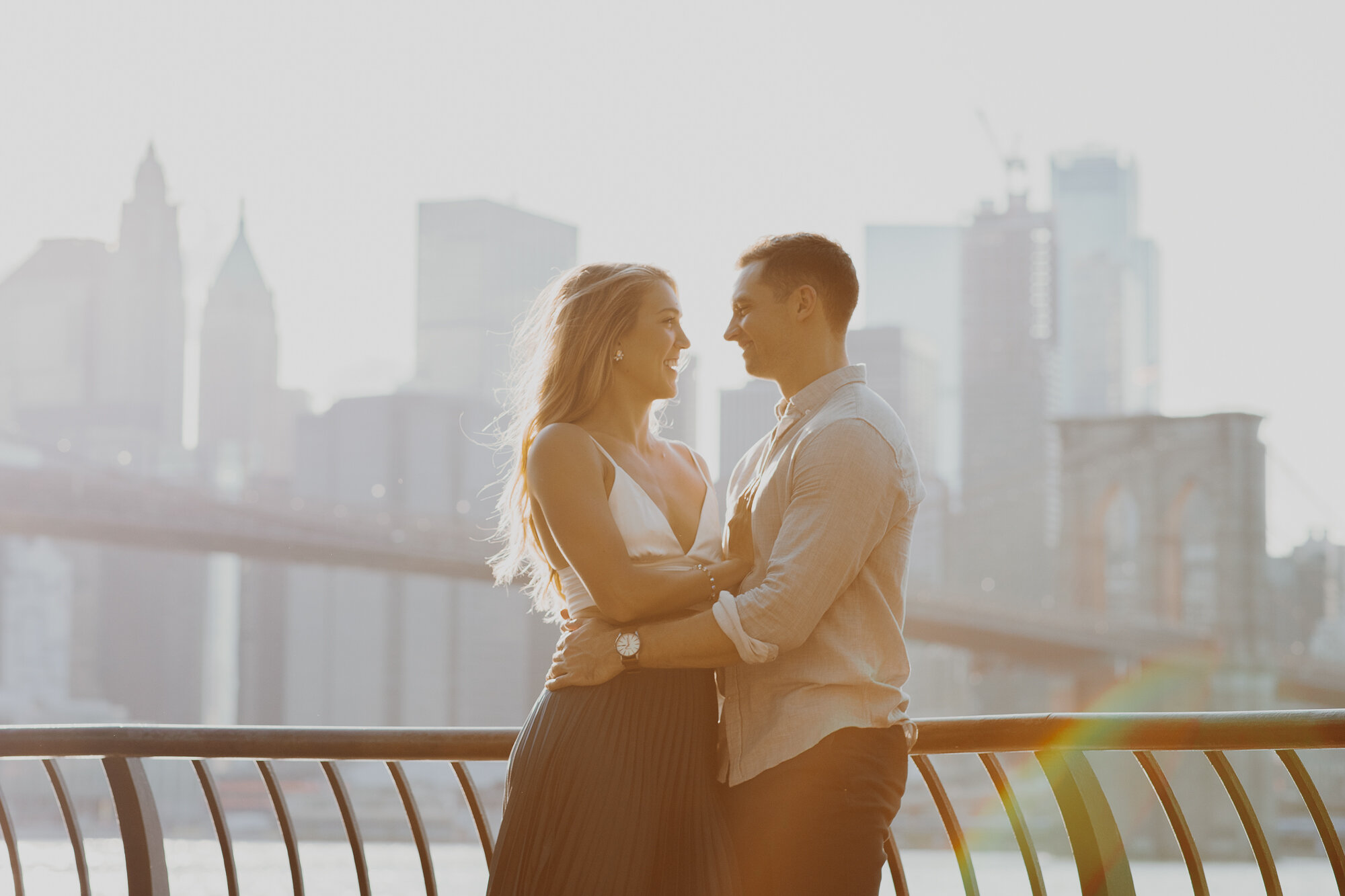 Iron & lint roll your clothes
If you have some wrinkles in your clothes, try to iron ahead of the shoot. Photographers don't typically love to do a lot of retouching on clothing. Take a few minutes to steam or iron, and save your photographers a few hours hunched over a computer screen! Same goes for lint rolling–– just a quick roll goes a very long way!
How to dress for your engagement photography session
There's no "right" way to dress for an engagement photo shoot. The only correct way to dress is to wear what makes you feel comfortable and happy! The most important part of your engagement photos is to feel natural and at ease. Whether you're comfortable in heels and a dress, or shorts and a tee, we're there for it.
Let's book your New York engagement photography session and make the most of your photo session!