Secret Proposal Photography in New York
One of our favorite things to do for couples is secret proposal photography. To be able to capture the moment that two people fully agree to spend their life together is such a joy for us. As New York wedding photographers, having us start our journey with our couples from the moment they get engaged is a real treat. When Catesby reached out to us about planning the ultimate secret proposal photo in New York, we were over the moon.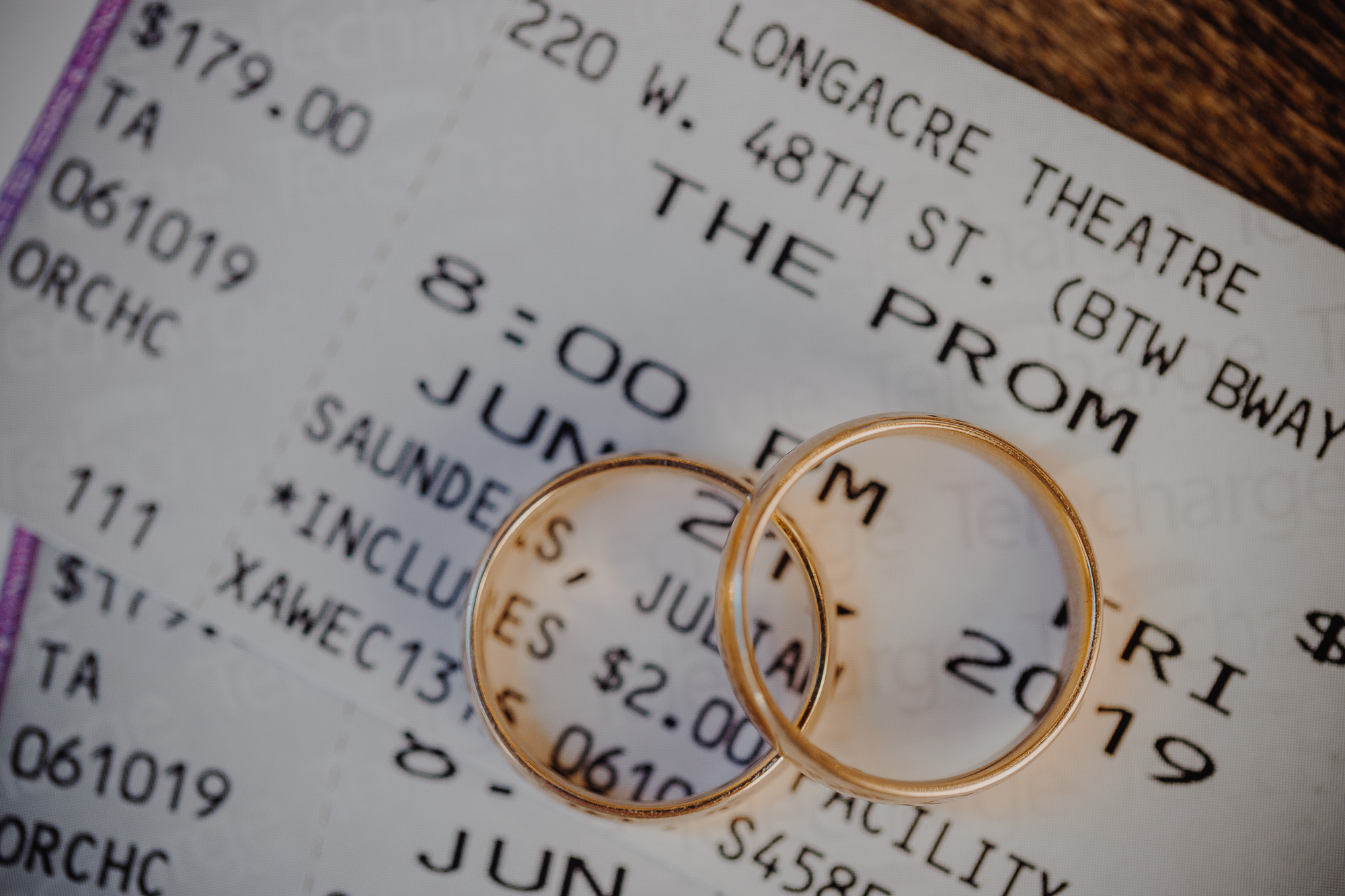 Planning Secret Proposal Photography in New York
Jacob and Catesby were celebrating their five-year anniversary with a night out on the town in Manhattan. After dinner, they were going to see The Prom Musical on Broadway. Catesby reached out to us to plan the proposal spot for right outside of the theatre. We pretended to be some casual tourists taking photos as Catesby pulled out the boutonniere for Jacob's tuxedo.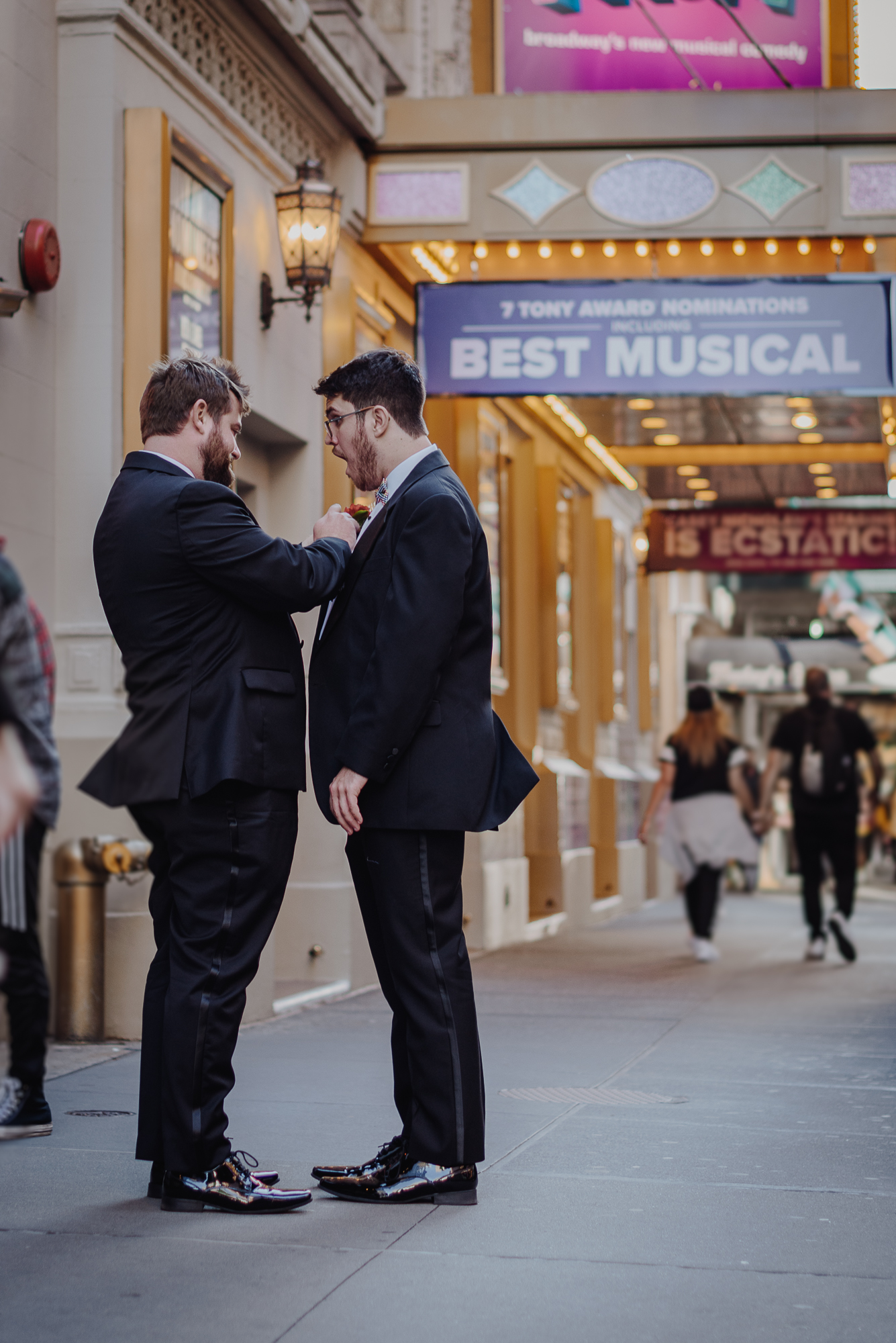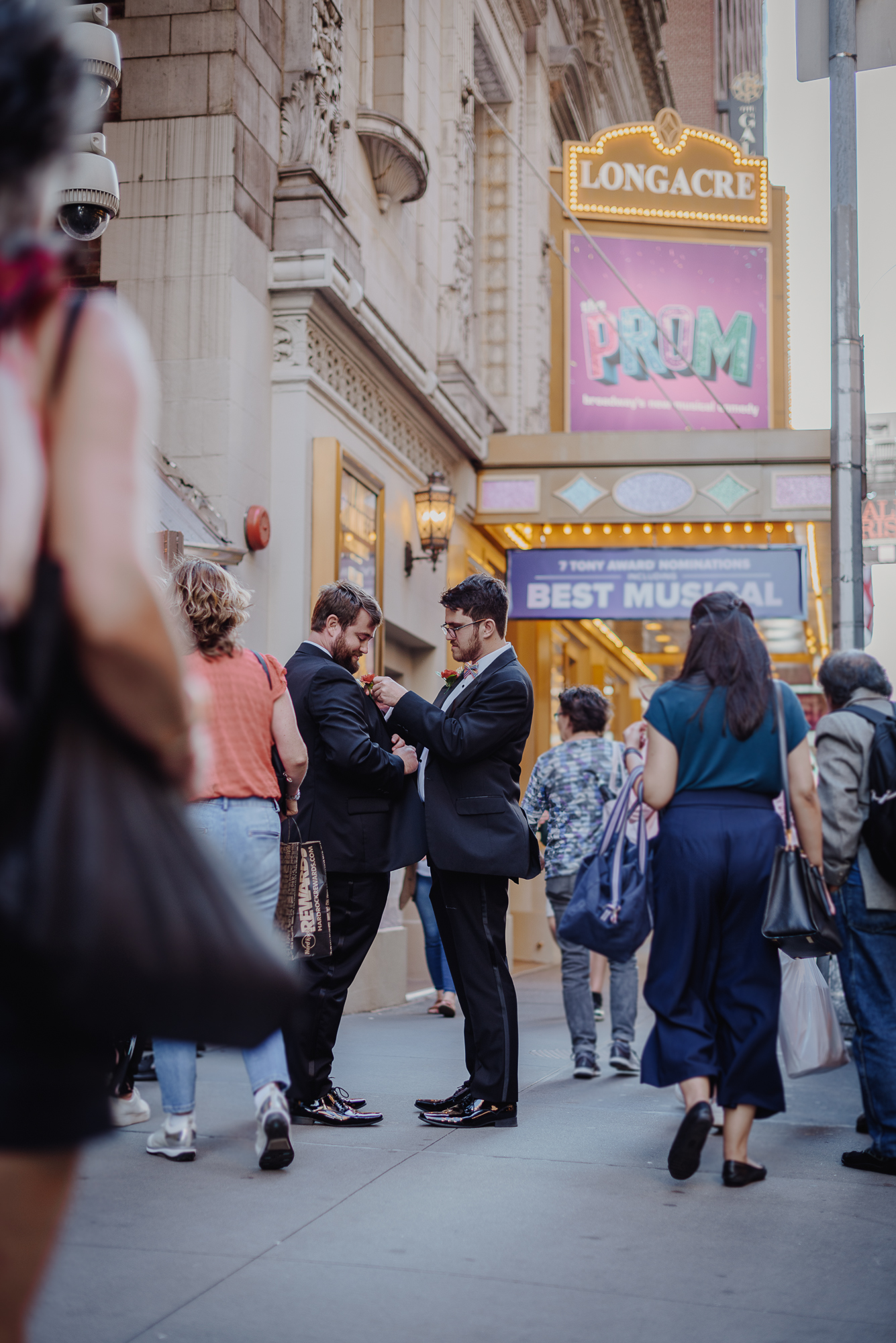 The Moment Arrives – New York Secret Proposal Photography
It's New York–– sometimes things are unpredictable in this city. Just as Catesby bent to ask the question, a crowd came through. That didn't stop these two from having an absolutely special, intimate moment within a sea of people. New York secret proposal photography can be exciting in the way that you never really know what's going to happen next.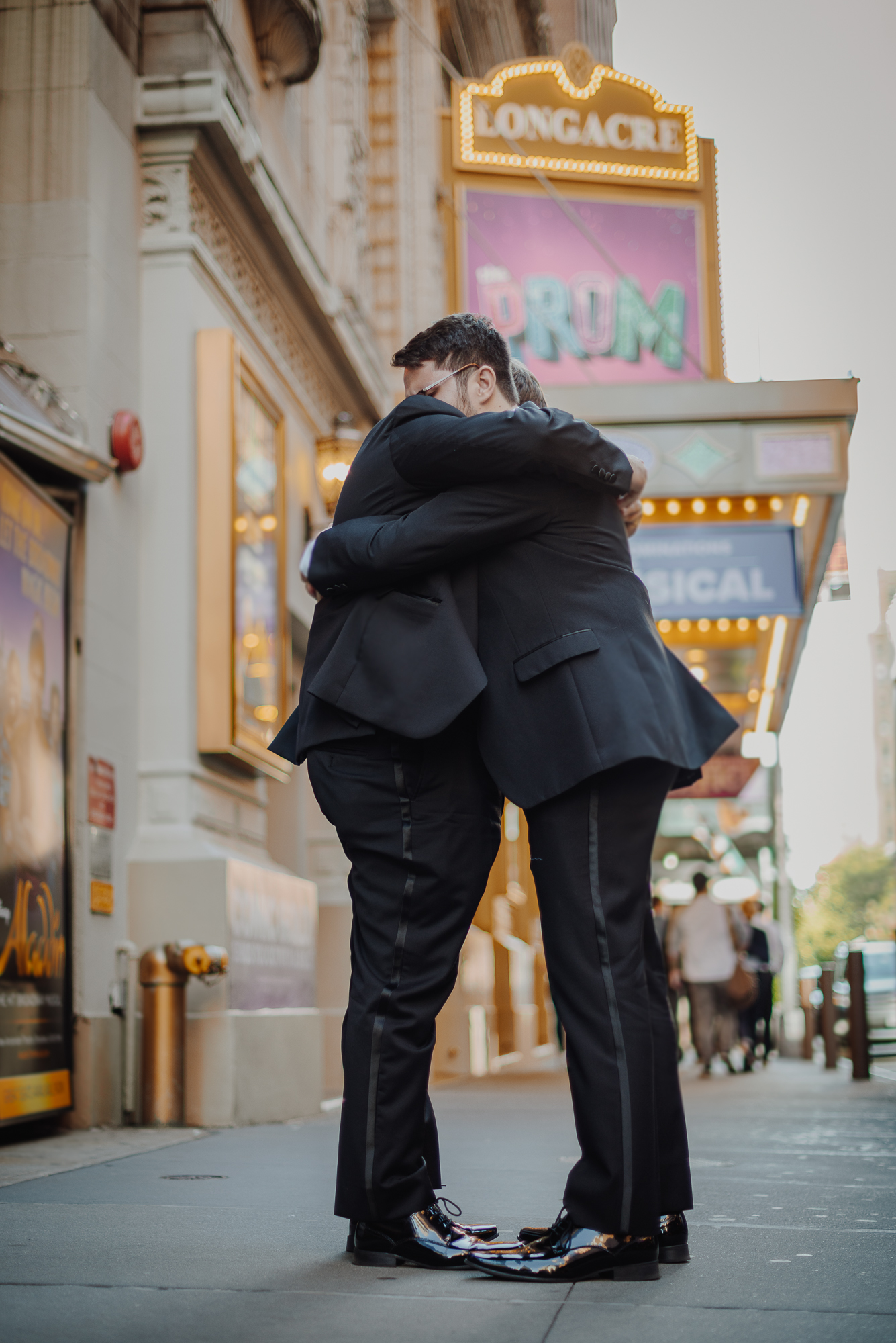 Secret Engagement Photographers in NYC
Catesby proposed with rings in a custom made ring box he made himself. It was thin enough to fit into his pocket, so he wouldn't give anything away while carrying it around. After the New York proposal happened, we let Jacob know we were there. The two were absolutely thrilled, and we took them around Times Square for some classic New York engagement photos. While we were in Times Square, Catesby & Jacob even ended up on the news!
Photos from Catesby & Jacob's Broadway Proposal in New York
See more photos from Catesby & Jacob's proposal on Broadway in New York below. We couldn't be happier for these two! Can't wait to see where their adventures will take them next.
Planning your secret New York proposal photography?
We want to help you capture your big moment. If you're planning secret proposal photography in New York, fill out the form below to reach us: