Loulette Bride – Brooklyn Wedding Dresses
Looking for a spectacular bridal boutique in Brooklyn, NY? Look no further than Loulette Bride. Loulette Bride is a Brooklyn wedding dress boutique based in Greenpoint. The second you walk into the space, you feel instantly at home. They have crafted a warm and welcoming environment to embrace your wedding dress journey within. Learn more about this New York wedding dress designer.
Brooklyn Wedding Dress Boutique
Loulette Bride creates wedding dresses that are full of life and beauty. They say they are "all about creating spirited bridal for the adventurous soul". With both bridal and lingerie designs, the work they create encompasses brides with free spirits and unique tastes. If you want your wedding dress to truly reflect your positive energy, give this Brooklyn wedding dress designer a try.
See what Loulette Bride's boutique in Greenpoint, Brooklyn looks like below:
Wedding Dresses in Greenpoint
If you're a dog lover, you're going to absolutely love Loulette Bride. You're greeted with the friendliest smiles from both those in the shop and the dog. But that's not even the beginning of what you'll come to love about Loulette Bride. Their dresses are made with quality materials, careful craftsmanship and are truly made with love. In every design, you can see the hours of work and imagination that have gone into every stitch.
Brooklyn Wedding Dress Designer
If you're looking for a Brooklyn wedding dress designer, Loulette Bride is a wonderful option. The designs at Loulette are made with comfort, fun and sophistication in mind. One of the many amazing things about Loulette Bride? Marteal does illustrations of each dress for her brides. You can find them at 67 West Street, Suite 325 in Greenpoint, Brooklyn
Take a look at some more images from our visit to Loulette Bride: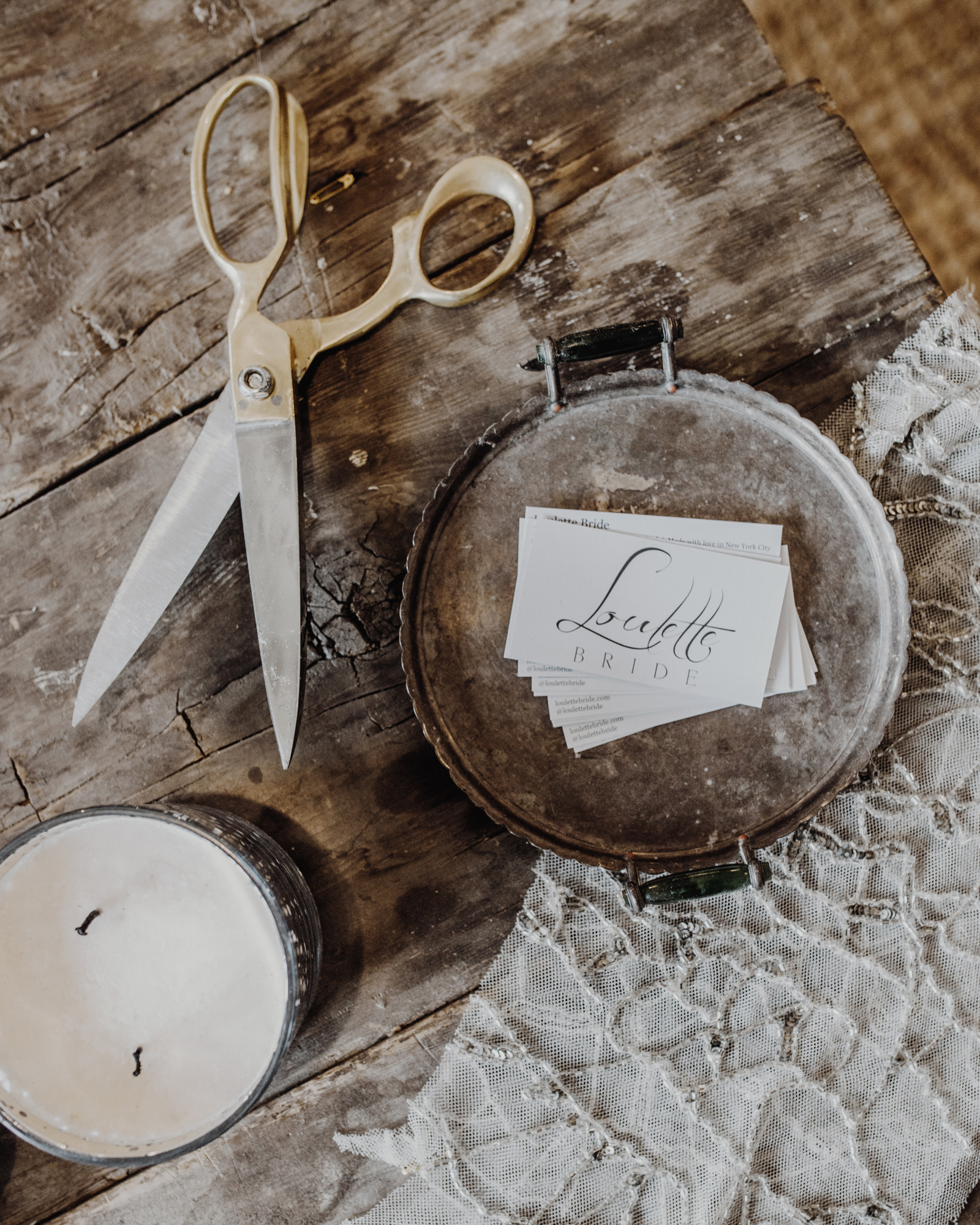 Can't get enough? Follow Loulette Bride on Instagram for more Brooklyn bridal inspiration.