Intimate NYC Wedding Venue with a View – Penthouse 45
Penthouse 45 has a beautiful view on Manhattan from the venue. For an intimate wedding, this space is a beautiful and immersive New York City experience. With 360 degree views of the Manhattan skyline, this is the perfect venue for an intimate New York wedding reception. With sparkling evening views of the Hudson River, how could you pass up this spot for your NYC intimate wedding venue?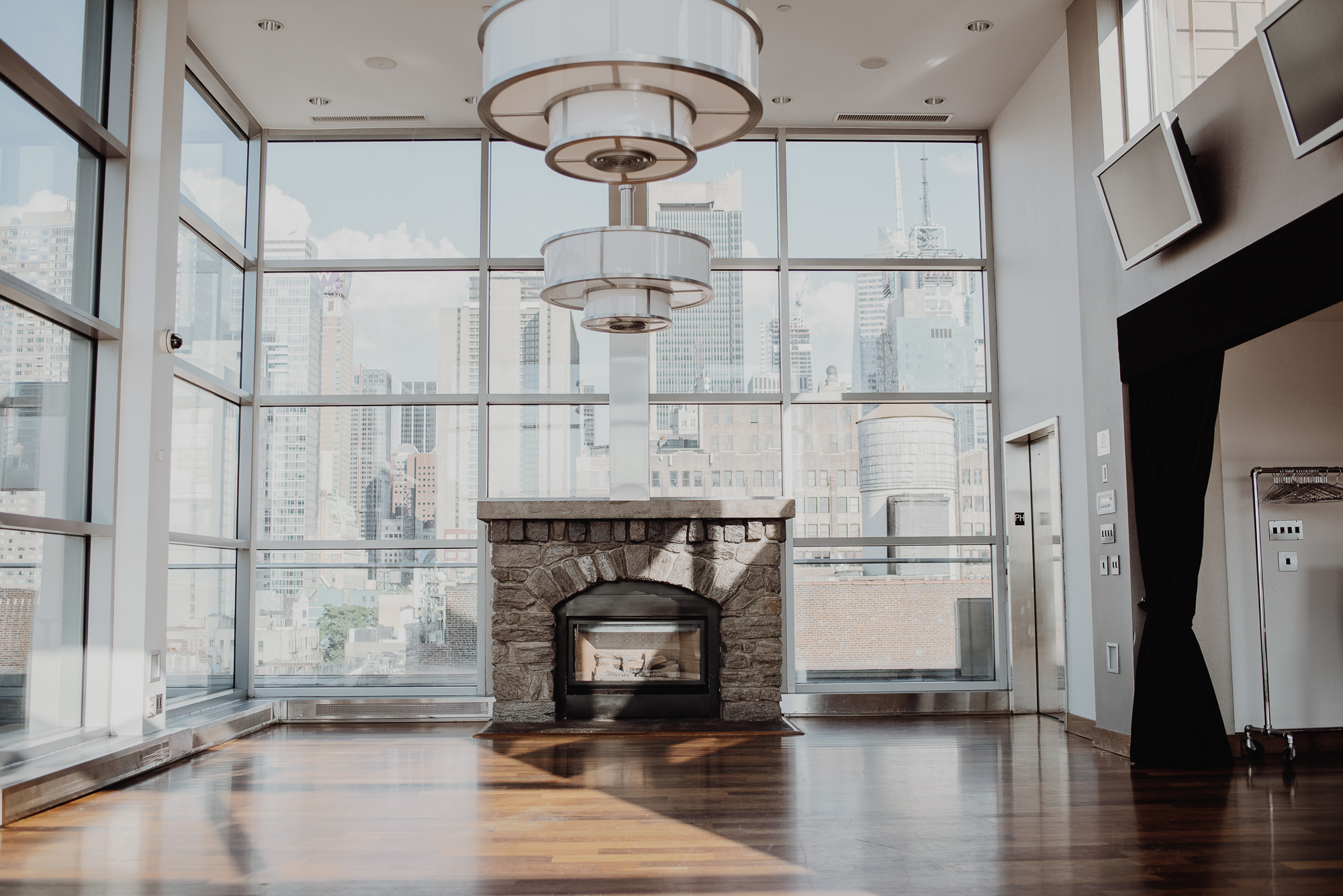 Intimate New York Wedding Venue with a Skyline View
Penthouse 45 features floor to ceiling windows, high ceilings and an outdoor terrace. Imagine taking a step out to breathtaking New York City views on your big day. With 2500 square feet of indoor event space and 1750 square feet of terrace, this is the perfect intimate summer wedding venue in NYC. That being said, the space is fully heated if you're looking for a New York City winter wedding venue with a view. They also have a full prep kitchen, microphones and audio setups and more amenities to make for a reliable wedding venue.
Midtown NY Wedding Venue with a View
Take a look at some of our shots from this midtown NY wedding venue with a view. Learn more about Penthouse 45 on their website.