Bat Haus Wedding in Bushwick
When we found out we'd be doing a Bat Haus wedding in Bushwick, we were so excited. How were they going to transform a coworking space into a wedding venue? It was our first wedding at Bat Haus, and was so excited to see how it was going to turn out. Hannah and Harris made the space feel so cozy and special. They are Bushwick wedding at Bat Haus was a beautiful and sparkly experience.
Hannah & Harris get married in Bushwick
We first met Hannah and Harris on their Tribeca engagement photo shoot. From there, these two felt like fast friends to us. They were totally fun and interesting people with wonderful stories to share. It was also on this engagement shoot that Harris surprised Hannah with a pair of earrings that their ring designer picked out to match Hannah's engagement ring. It was an awesome way to end the session!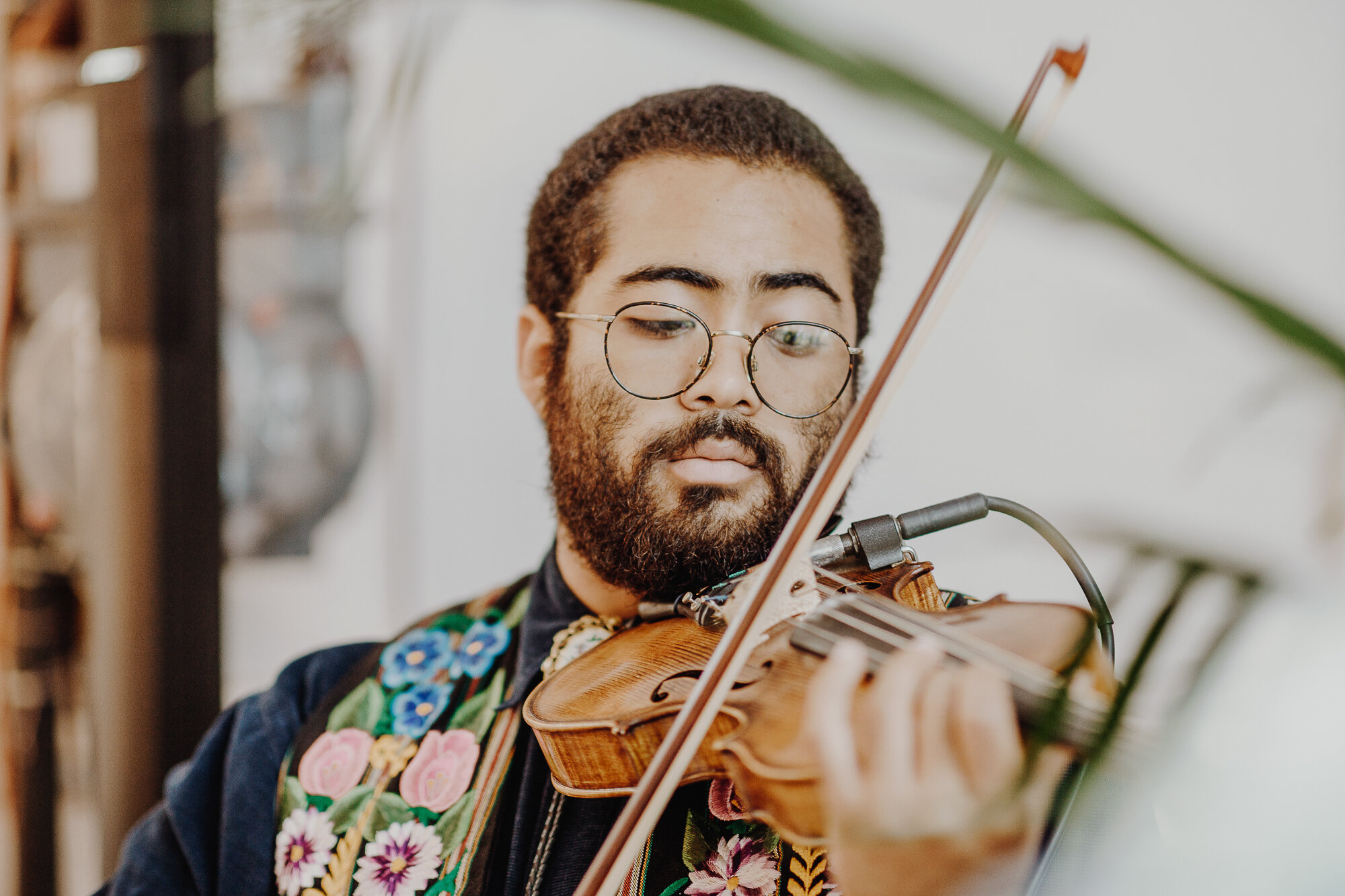 Bat Haus wedding ceremony
The intimate occasion hosted family and friends from both sides. Featuring unique details like the signing of the register during the ceremony, this Bat Haus wedding ceremony was one for the books. Hannah and Harris also had a ring warming ceremony. A ring warming ceremony is where your rings are passed around to the guests so everyone there has a moment to touch them. It's a great way to incorporate all of your loved ones into the wedding ceremony. This way, they can each give a wish, blessing or prayer for the marriage. Surrounded by warm, sparkling lights, Hannah and Harris said their I Do's at Bat Haus in Bushwick, Brooklyn.
German Wedding Tradition: Baumstamm Sägen
During that very session, they also revealed that their celebration would include a German wedding tradition: Baumstamm Sägen. This is when the newlyweds overcome the first obstacle in their marriage. It is a symbol for tackling this obstacle together in a lifetime of future obstacles as a partnership. Their friends and family cheer them on while they cut the log in two. It was a tradition we've never seen done before, and we were THERE FOR IT. What an awesome and unique time! Plus, Bat Haus was the perfect setting to add some sparkle to literally sawing a log.
The first dance at Bat Haus
Something that was absolutely adorable about their wedding (other than, ya know, everything) was the first dance. These two prepared a choreographed dance and really jazzed up the place with Rick Hale's mashup of Fly Me to the Moon/Lucky. What followed was a totally awesome dance floor full of happy people. There was even a face painting and sparkle bar for guests!
Brooklyn Wedding Vendors
The vendors of Hannah & Harris' Bat Haus wedding were fabulous. We had such a pleasure working with them on this special day! Shoutout to all the amazing vendors below.
Florist: Lucy Moffre
Caterer: Night Kitchen Catering
Violinist: Darian Thomas
Officiant: Ginger Walsh, Joyful Day Ceremonies
Cake: Little Red Kitchen Bakeshop